Could your smile use a little extra care? Do you have a broken or missing tooth that you'd like to cover up or replace? At Overland Park Family Dental, we offer natural-looking restorations like dental crowns and fixed bridges. Your smile can look great and function like normal again with the help of our team! Give us a call to find out if you would be a good candidate for a dental crown or bridge.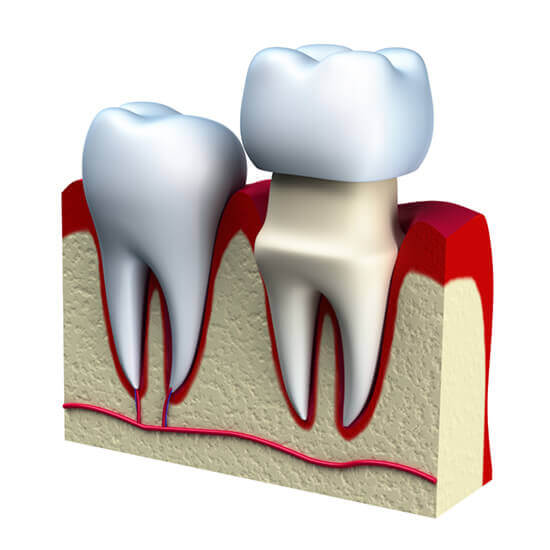 Dental Crowns in Overland Park, KS
Also known as a tooth cap, we can use dental crowns to cover or fix a variety of tooth issues. From hiding aesthetic chips and cracks to covering a dental implant or a tooth post-root canal, a dental crown is a very versatile restorative option. Our porcelain crowns are very durable, fit comfortably, and look like your surrounding natural teeth.
The dental crown procedure takes place over a series of appointments. In order to have a crown created for you, we first need to take an impression of the tooth that needs to be covered. For a snug fit, we may have to remove some enamel from the tooth before taking the impression if it's otherwise intact. We use the impression to create a temporary crown for you to wear while the lab makes your new crown. Once the lab sends us the restoration, we bring you back in to place and bond the crown on your tooth.
Uses for Dental Crowns
Cover a cracked tooth
Cover a large filling
Protect after excessive wear and tear
Protect and strengthen a tooth after a root canal
Replace a missing tooth in conjunction with a dental implant
Fixed Dental Bridges in Overland Park, KS
The most common cause for a fixed bridge includes missing one or more teeth. The bridge consists of a dental crown on either side of the space left by a missing tooth—this is known as an "abutment". Between the crowns lie false teeth that effectively bridge the gap in your smile. A fixed bridge helps stop surrounding teeth from shifting into the opening and keeps your proper face shape and bite.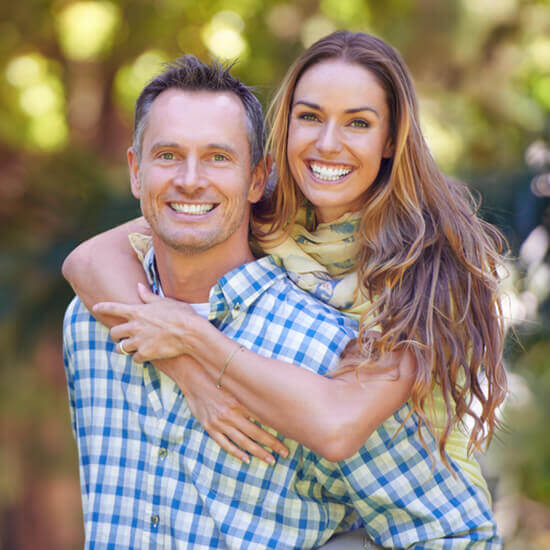 Crowns & Bridges FAQs
How should I take care of my dental crowns after I get them?
Your dental crown should be cared for just like a natural tooth. Ensure you're still brushing twice-per-day and flossing around it daily. It's also important to continue attending your biannual cleanings so we can inspect your dental crown for any damage.
When are full dental bridges better for me than dental crowns?
Dental bridges are often used when you're missing more than one tooth. Dental crowns are an excellent restoration to cap a damaged natural tooth or dental implant, but bridges work to close the gap left behind by several missing teeth.
How long will my dental crown last?
When cared for properly, a dental crown can last you up to 15 years. Over time, regular wear and tear can take a toll on your crown and it's not uncommon to need a slight adjustment throughout it's lifespan.
If you think your smile could benefit from a dental crown or a fixed bridge, schedule a restorative consultation with Dr. Gallagher and the Overland Park team. We want to help you get your smile back in shape.