Do you have dentures that are loose or uncomfortable? Maybe you have teeth that are missing or decayed and are looking for an option that will give your smile its dazzle and functionality back. Dr. Gallagher at Overland Park Family Dental provides extremely comfortable and quality dentures that will let you live your life with ease.
Benefits of Dentures
Dentures are not only a cosmetic procedure; they provide many benefits for your mouth and facial esthetics. Why live your life being held back by something as significant as your oral health? If you are missing teeth due to trauma or decay, dentures and partial dentures will give your smile the look, feel, and functionality of a full set of beautiful teeth!
When you are missing teeth, the cheeks in the area will start to sag inwards and make you look older than you are. Your gums will also start to recede in the area if left untreated. If your teeth were straight before, they will start to move into the gap left by your missing teeth and cause your teeth to become crooked or mess up your bite. The benefits of dentures include:
Keeps your facial esthetics healthy
Gives your smile a full and beautiful look
Keeps your teeth in place
Lets you eat your favorite foods
Keeps your oral health positive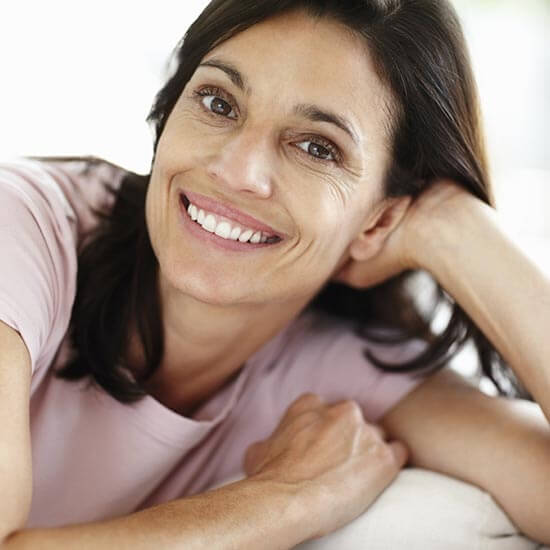 Implant-Supported Dentures
Do your dentures slip and click at times? If your dentures don't fit quite right and you want more stability to keep them in place, implant-supported dentures could be for you! By placing 4 or 5 dental implants in your jaw, they will permanently hold your dentures in place. No more removing them for cleaning, and no more slipping out of place! Implant-supported dentures are an excellent solution for living your life in a care-free and comfortable way!
How do you take care of dentures?
Dentures should be removed every night and soaked in a denture solution. This keeps your dentures moist, which helps them maintain their shape, kills bacteria, and gives your gums a break. You should also brush your dentures with a denture cleaner and a soft-bristle toothbrush every day. Always rinse your dentures off before placing them back in your mouth in the morning. There are also denture whitening products you can utilize if your dentures ever start to look a little dull.
Should I get dental implants or dentures?
It depends on your preferences, oral health, budget, and how many teeth you are missing. A single dental implant is a great way to replace one missing tooth at a time, while dentures are used to replace many missing teeth at once. Overland Park Family Dental also offers implant-supported dentures, which combine many of the benefits of implants with dentures. To learn more about each option, we recommend scheduling a consultation with our team.
Are dentures affordable?
Dentures can definitely be a more affordable tooth replacement option, but we understand that any dental costs can put a strain on a patient's budget. Many dental insurance plans offer at least some coverage for dentures, and we accept many popular PPO providers. We also offer an in-house dental savers plan and accept third-party payment plans through CareCredit®. For more information, please reach out to our knowledgeable team or visit our financial page.
How do Dentures work?
Dentures are a dental appliance designed to replace missing teeth. A complete denture replaces all-natural teeth on either the upper or lower arch. Partial dentures fill in the spaces left by missing teeth. When dentures are made, an impression of your arches is taken, and artificial teeth are set to mold on top. The molded arch trays sit on the gum tissue with support from adhesives or implants. Complete and partial dentures are meant to be removed daily for oral hygiene care.
Will dentures affect my speech?
It's normal to wonder how dentures will affect your quality of life. If anything, dentures will enhance it! One thing to keep in mind when you adjust to dentures is how dentures affect speech. While there won't be a major difference in your speech, reading aloud is a great way to feel comfortable. Dentures will only cause difficulty in speaking if your dentures are loose, too small, or the wrong height. If you feel your dentures are affecting your speech negatively, we can look to see if they are properly fitted.
What should I expect when first wearing dentures?
Even though dentures are custom, adjusting to wearing an oral appliance will take some time. During the first two weeks, your gums may feel sore, and you may also have more saliva. Eating and speaking may be uncomfortable as you learn to adjust to your dentures. After the first two weeks, you'll likely feel more comfortable and confident. If you have dentures and implants, adjusting may take a bit longer. As time goes on, dentures will feel more familiar and part of your daily routine!