If you're tired of hiding your smile because of embarrassing chips, gaps, or missing teeth, ask us about restorative dentistry. Dr. Gallagher, our restorative dentist in Overland Park, is dedicated to providing advanced dental treatments so you can achieve a healthy smile. Restorative dental care will not only improve the way your smile looks, it can restore functionality as well. It can be easy to take advantage of our teeth while we have them but when they are missing, many factors come into play. Our teeth fill out our facial aesthetics, assist our speech, help us chew, and much more that are extremely important to our daily lives. If you are need of restorative dental care of any kind, Overland Park Family Dental will take care of you with expert and gentle care.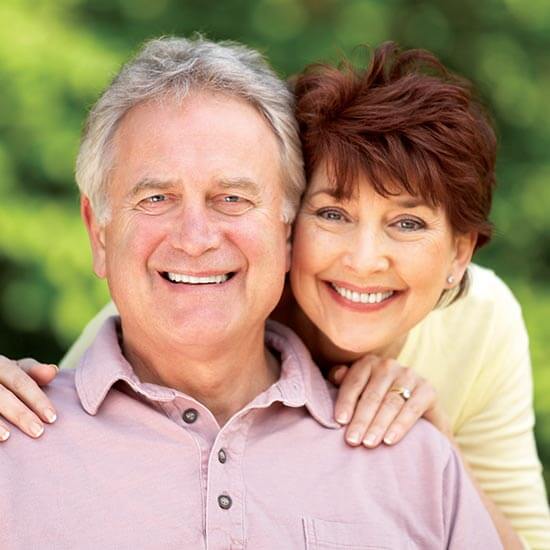 Dental Implants
Do you struggle with uncomfortable full or partial dentures? Are you missing teeth and embarrassed to smile? Dental implants are a permanent and durable restorative solution that can help you reclaim your confident, healthy smile.
A dental implant is a small titanium post that is surgically connected to your jawbone. Due to the biocompatible properties of titanium, the implant will fuse with your jawbone to provide a solid foundation for a beautiful crown, bridge, or overdenture, which is a type of denture specifically designed to attach to implants.
Because of their natural appearance and superior function, dental implants are the preferred method of replacing missing teeth.
Implants look and feel just like your other healthy teeth, so you can speak, smile, and eat without feeling self-conscious.
Dental implants can help prevent further bone loss and preserve the shape of your lips, jaw, and face.
Dentures & Partial Dentures
Many people who have lived with loose or uncomfortable dentures think that slipping, clicking, and messy adhesives are just a fact of life. Think again! You'll be pleasantly surprised by the outstanding comfort and quality of the dentures we provide here in our Overland Park dental office. Dr. Gallagher creates natural full and partial dentures.
Implant-supported dentures provide unrivaled convenience and stability when it comes to replacement teeth. Ask Dr. Gallagher how mini dental implants can improve the way you speak, eat, and laugh.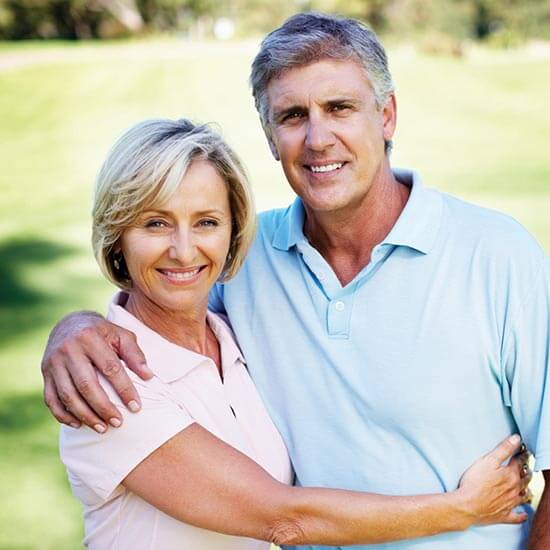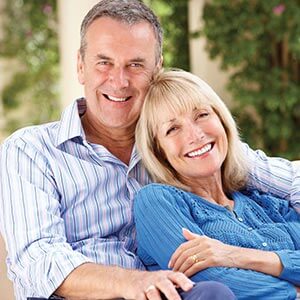 Crowns & Fixed Bridges
Porcelain crowns and fixed bridges are some of the most common restorative dental treatments that patients need. Whether your teeth have weakened or you've experienced decay, crowns can cover damaged teeth to protect the in the future and prevent further pain.
Dental bridges can be used to replace one or more teeth. A crown is placed on each tooth on either side of the gap, and one or multiple artificial teeth are placed in the middle. They look and feel like natural teeth and can last for a very long time with proper care.
Root Canal Therapy
If you have severe decay or cracking, the nerves and soft tissues inside your tooth can become infected, causing serious pain and health issues. Root canal therapy will remove the infected tissue and help save your tooth from extraction. Root canals sound scary and painful, but we want you to know that our staff has many years of experience in providing gentle and efficient root canals. You will be safely placed under anesthesia and won't feel any pain or discomfort during treatment. Upon completion your teeth will look as good as ever because the natural structure will still be in place.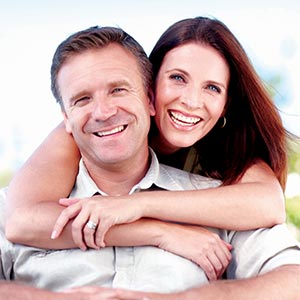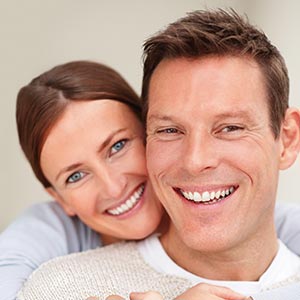 Tooth Extractions
Our goal is to help you enjoy a lifetime of optimal oral health, and a large part of that is keeping your natural teeth strong and healthy for as long as possible. While we will do everything in our power to avoid extracting a tooth, some conditions require an extraction to protect the integrity of your surrounding teeth. In rare cases, Dr. Gallagher might need to extract a tooth before orthodontic treatment, though that's usually only for patients with substantial crowding.