Dental sealants are a great way to keep bacteria from building up in hard to reach areas on the teeth, like the grooves on top of molars. During dental sealant treatments, clear or tooth-colored sealants are expertly painted on the teeth after a routine cleaning where they harden and begin protecting the teeth right away. Sealants are virtually undetectable to anyone who is not a dental professional, in fact, some patients have sealants on their teeth that they have completely forgotten about! Ask about our affordable dental sealants at your next routine appointment and our team will be more than happy to assist.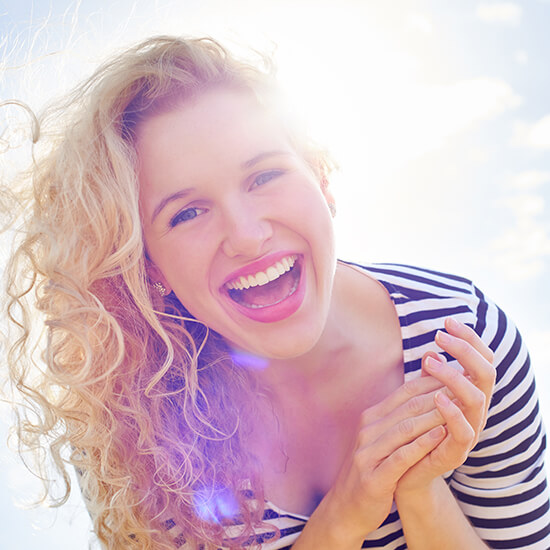 What are the benefits of dental sealants?
Dental sealants offer many benefits for patients who choose to utilize them. As far as preventive care goes, tooth sealants are a very easy way to protect your teeth from tooth decay.
The benefits of dental sealants include:
Quick and painless treatment
Last for many years
Protect hard to reach areas on the teeth
Very affordable
No anesthetic required
Save time and money on restorative treatments
Dental Sealant FAQs
How long do dental sealants last?
Dental sealants can last up to 10 years or longer, and they will gradually wear away over time. Every time you visit our office, your dentist will check your sealants to see how they are holding up. If it looks like they need to be reapplied, we will let you know that they have worn off and ask if you want another treatment. Dental sealants are well worth their value, as they are inexpensive and last for many years.
Are children eligible for dental sealants?
Not only are children eligible for dental sealants, we highly encourage children and young adults to get dental sealant treatments! Tooth sealants offer an extra layer of protection for the molars, which can be helpful for kids who are still learning how to brush and floss properly and frequently. However, adults are also welcome and encouraged to use dental sealants as well, as they can help prevent tooth decay for patients of all ages.
Can dental sealants be removed?
If for some reason you decide you no longer want tooth sealants to protect your teeth or your child's, sealants can be buffed off of the teeth. Dental sealants are typically only removed if they are worn down or damaged in some way, and they are often removed so a new coating can be applied.
Ready to schedule your next appointment? We're ready to see you!