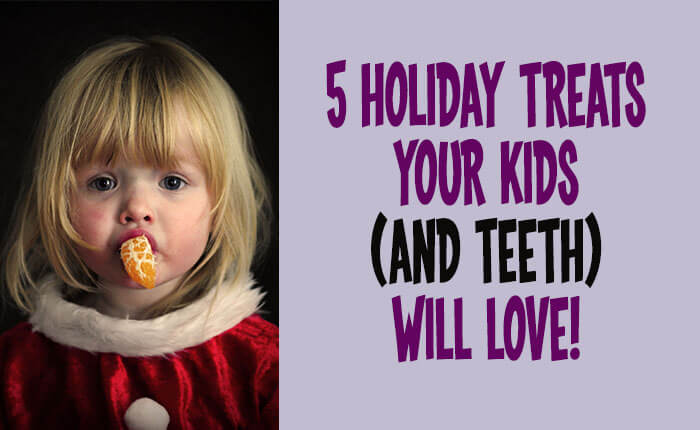 We love them—oh, do we love holiday treats at Overland Park Family Dental! Even so, holiday treats can wreak havoc on our dental hygiene. Keep your kids smiling bright with these five Dr. Gallagher-approved holiday treats.
Snow-drizzled Reindeer Food
It's all about presentation with this delicious and healthy treat! Reindeer eat carrots, and so should the good little elves in your house. Stack carrot sticks into a reindeer shape and provide a heap of snow (ranch dressing) on the side.
Grinch Kabobs
Skewer a green grape, banana slice and strawberry. Cap with a mini marshmallow (optional), and you've got a Grinch Kabob! Little hearts are sure to melt when they see a platter of these fun and healthy holiday snacks.
Popcorn tossed with Craisins
Skip the caramel popcorn this year. Instead, pop your own popcorn. Lightly season, to taste, and toss with Craisins or other dried fruit. Serve in a pretty holiday dish, or your favorite holiday mug.
Snowflake Quesadillas
For the savory snow-lover, try Martha Stewart's Snowflake Quesadillas. Transform flour tortillas into lovely snowflakes. These satisfying snacks exude the joy of melted cheese, made jolly for the holiday season.
Yogurt and Berry Christmas Parfait
These parfaits layer yogurt, fruit preserves and fruit—a pretty addition to any holiday spread. Layer yogurt with fruits of any color to match your holiday tradition.
Enjoy the holidays, and remind those little ones to brush and floss their teeth regularly. Consider finding a special holiday toothbrush or cinnamon toothpaste to insert some holiday cheer, and call us for your new year check-ups.