Make Tooth Brushing Delicious!
How much more likely (or not) would you be to brush your teeth if you had bacon flavored toothpaste? What about ginger? Sometimes a little something new is just what you need to be excited about brushing your teeth, which means you're more likely to brush them long enough, as well. Set a timer to see how long you currently brush for. If it's less than 2 minutes, it's time for a new and exciting toothpaste.
Strawberry Toothpaste
Strawberry toothpaste is something everyone can be excited about! Not only are strawberries themselves good for your teeth, but strawberry toothpaste makes brushing much more enjoyable! This particular one from Tom's of Maine is for kiddos, but adult varieties exist as well.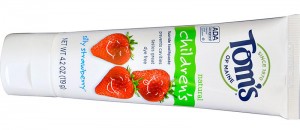 Ginger Mint Toothpaste
If you're looking for a more exciting option when it comes to toothpaste, Marvis offers a Ginger Mint flavor. This stimulating toothpaste will not only make your teeth shine, but will also help you wake up! Spicy ginger and refreshing mint are just what you need after your alarm clock goes off.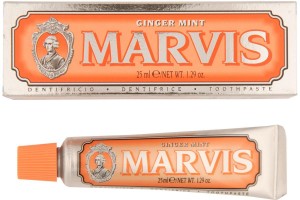 Bacon Toothpaste
After you have bacon for breakfast, have bacon again with this bacon flavored toothpaste! Meat lovers, rejoice! Get that extra bacon flavor without the cholesterol. How much better could life get?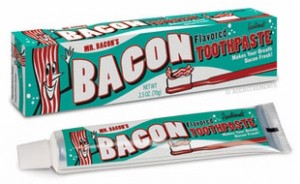 Fennel Toothpaste
Fennel, or Foeniculum vulgare is not only great to cook with, but can also add a savory element to you next nightly brush. This hardy, perennial herb smells similar to anise (though sweeter), which is used to make black licorice. Though we can't say that Fennel particularly has any medicinal benefits for your teeth, it certainly tastes delicious! Kingfisher gets some creative points for this one.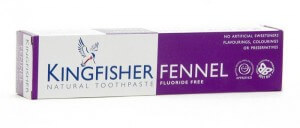 We love anything that makes dental hygiene exciting, and these toothpastes certainly fit the bill. What toothpaste flavor do you want to see on the market?