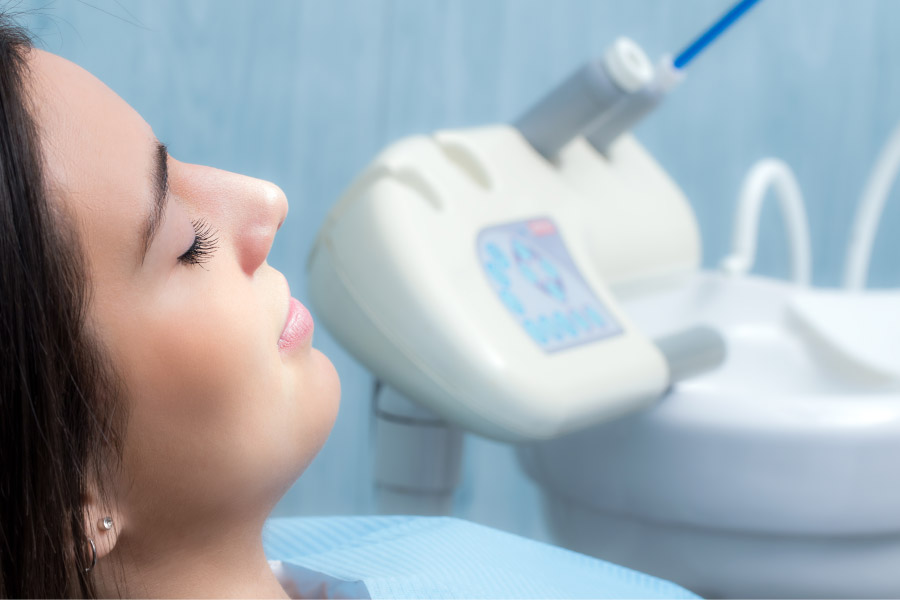 Are you putting off the dental treatment you need due to dental fear and anxiety? Don't worry, you are not alone! Many patients struggle with anxiety when it comes to dental care. You shouldn't let these feelings keep you from much-needed dental treatments. Dental sedation can make a huge difference in your experience. Here's how!
What Is Sedation Dentistry?
Sedation dentistry is a medication-based sedative that helps patients feel relaxed and comfortable during dental appointments and procedures. There are three main types of sedation dentistry that can be administered based on the patient's dental treatment and the level of sedation they're needing.
Types of Dental Sedation
The three most common types of dental sedation are nitrous oxide, oral conscious sedation, and IV sedation.
Nitrous Oxide

Nitrous oxide is a mild form of sedation. It is a sweet-smelling gas that's administered through a mask placed over the nose. With nitrous oxide, patients will feel relaxed and euphoric. This type of sedation is known to cause giggling, which is why it has been nicknamed, "laughing gas."

Oral Conscious Sedation

Oral conscious sedation is a more moderate sedative. It is a prescription pill that patients will take before their treatment begins. With oral conscious sedation, patients will feel a deep, almost sleep-like state of relaxation, but will still be able to communicate with the dental team.

IV Sedation

IV sedation is for more complex, serious dental procedures. The sedation is administered through an IV and the sedation team can adjust the levels accordingly during the treatment. IV sedation is a deep sedation that provides a wave of comfort and relaxation for patients. Most will even fall asleep with IV sedation.
Benefits of Dental Sedation
Sedation dentistry gives patients the tools to combat their dental anxiety and receive the dental treatments they need. Without sedation, some patients would have serious oral health issues that are left untreated. When oral health declines, it can affect the entire body, not just the mouth. Getting oral healthcare is crucial and with dental sedation, patients no longer have to feel anxious at the dentist!
Schedule Your Appointment!
At Overland Park Family Dental, we do everything we can to ensure patients have a positive, stress-free experience! We proudly offer a variety of sedation options to help you feel relaxed and at ease every step of the way. Please contact our office to schedule your appointment and we will take great care of you!